🌱 03 - Hero Image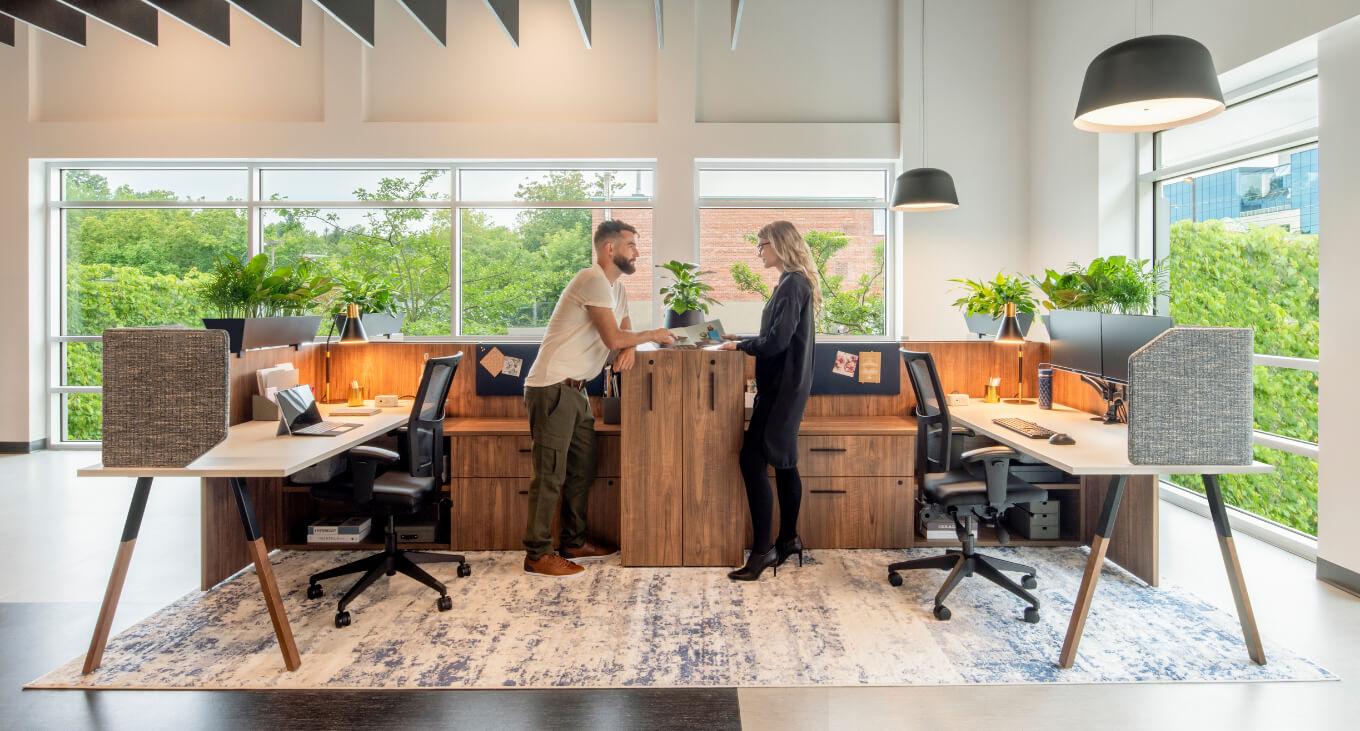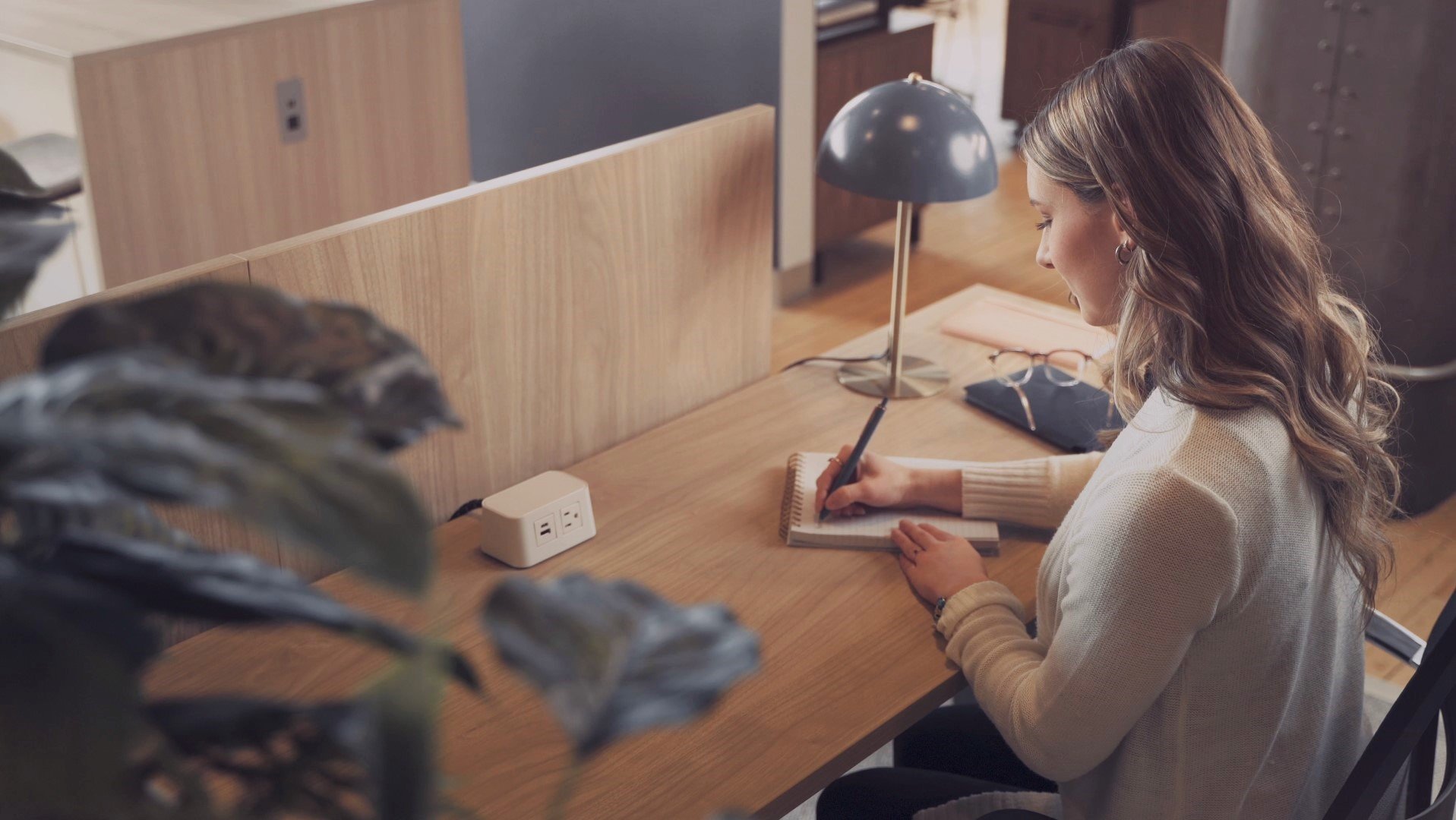 The vison behind the design
Immerse yourself in the vision behind the design of the Xtension collection. Dive into the world of Joshua Mastine, designer of the collection, and his team to understand the creative process that led to the completion of this project.
Keep me posted about the collection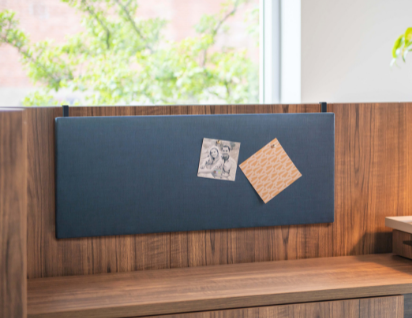 Tackboards
Tackboards are an excellent way to stay organized and help absorb background noise — and a great place to play with color!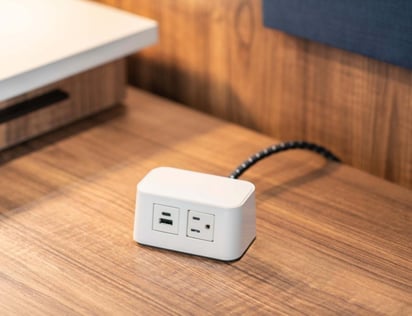 Desktop power modules
Adding desktop power modules lets workers plug in their devices easily and keeps cords tangle‑free.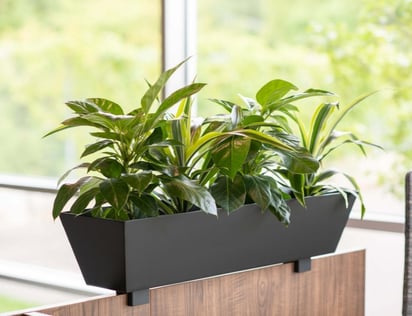 Waterproof metal planters
Can be placed on top of division panels to add height and create a lively, inviting atmosphere.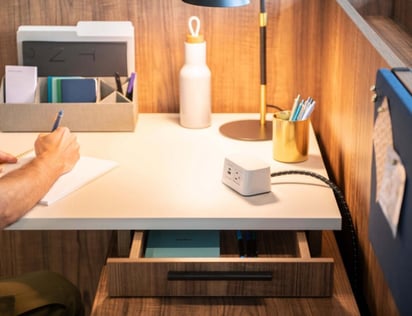 1.5'' integrated space
All furniture items and surfaces are built with a 1.5‑inch gap at the back for wires to be funneled through.
🌱 08 - Text Image
Explore options
Many possible layouts
Our division panels are designed to give workers privacy without cluttering up the space and provide a simple and efficient wire management system for your workstations.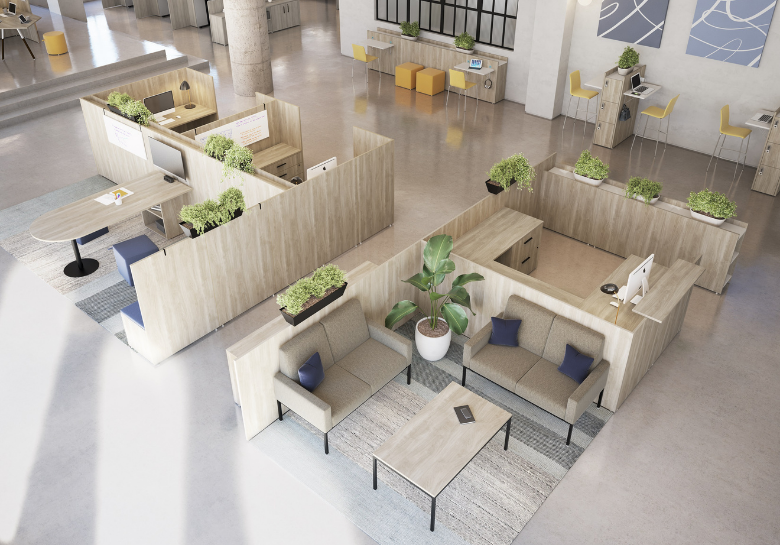 Open Space
Define your spaces
Give a vocation to your various installations, thanks to the power panels and walls. You can include semi‑private enclosures for workers to retreat to when they need some quiet time.
Book my training